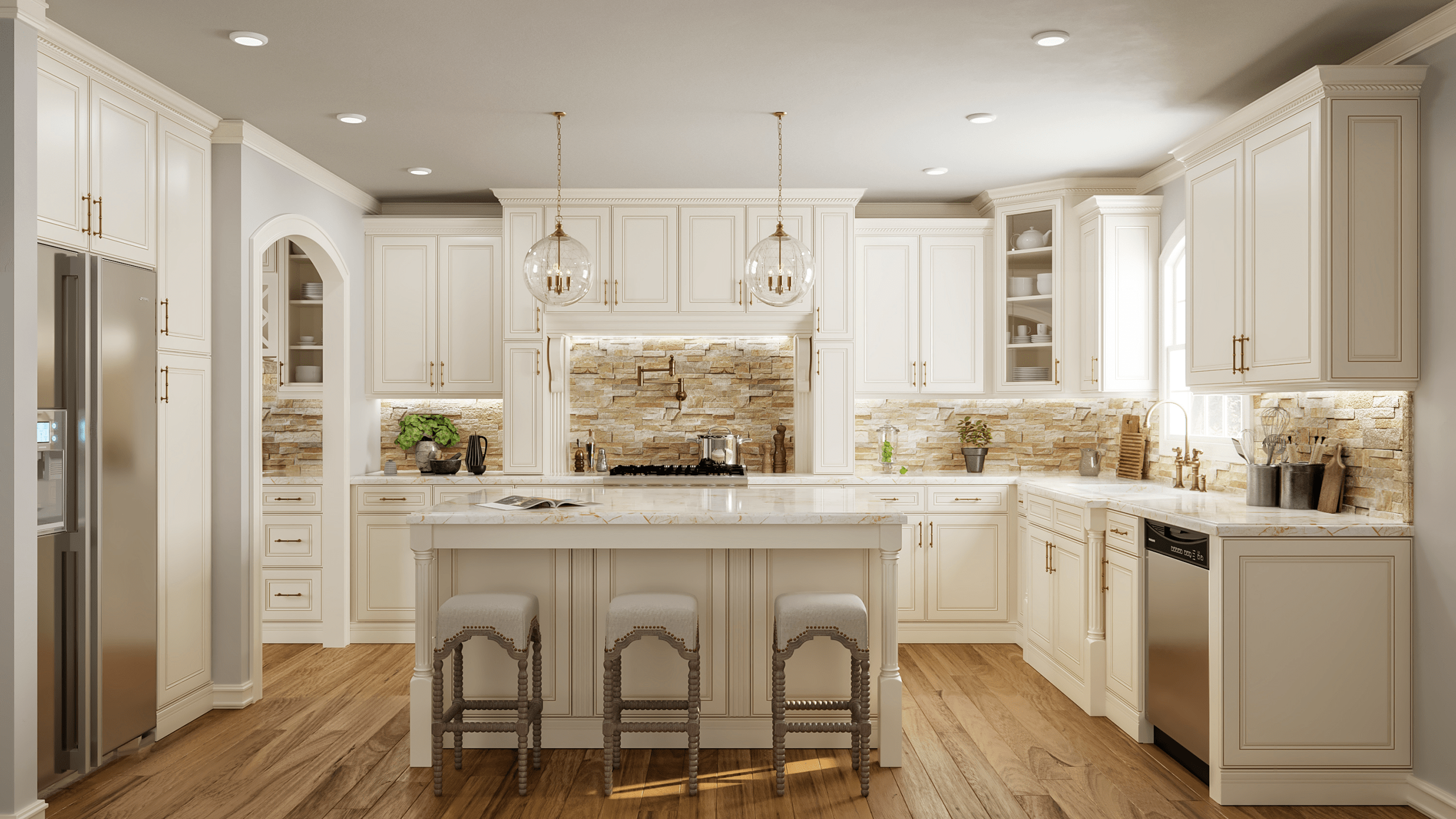 7 Kitchen Remodeling Tips to Help Transform Your Space
A lot happens in your kitchen. If you are taking on a kitchen remodeling, you need to prioritize your kitchen's functionality. Do you have enough space to cook? Do you have enough storage space? Are you spending a lot of time going around your kitchen because your utensils are all over? These seven tips will help you make the most out of your kitchen space.
The Kitchen Triangle
For a kitchen to flow and function properly, you need to keep the kitchen triangle in mind when remodeling your kitchen. The triangle is made up of your sink, stove or oven, and refrigerator. To work effectively, you need to move between these three points freely and easily. Most kitchen remodeling projects and designs are built around the kitchen triangle. If you are installing new RTA kitchen cabinets or need a new color scheme, it's best to start with the kitchen triangle and build around that. That way, you can fill the space around each area with what you'll be using there. For example, you'll keep the cleaning supplies near the sink and spatulas near the stove.
Wide Walkways
Does your kitchen feel like a tight squeeze? Ensuring you have enough space to move around is a vital part of kitchen remodeling, but it can be difficult in narrow or small kitchens. Your walkways need to be at least 36" wide and 42" around areas like the stove to be comfortable. You don't want to feel closed in while leaning over a hot chili! Ensure that your kitchen cabinet doors or doorways don't impede your walkways.
New Hardware
Getting new cabinet hardware can be a big part of a kitchen remodeling project. Especially in small kitchens, the wrong kitchen hardware can be a nuisance. They'll catch belt loops easily and leave bruises when you bump into them. Updating the hardware for your drawers and RTA kitchen cabinets can make them easier to open and make it easier to move through your kitchen, even in a hurry. For example, if you have shaker cabinets, a smooth arc handle would give your kitchen a simple, modern style.
Smart Lighting
Lighting is crucial for a functional kitchen. It's not easy to chop up a bell pepper when you can't see very well, especially if your kitchen has limited natural light. When you are remodeling your kitchen, make sure all working surfaces are well lit so you can prepare meals easily at any time of day. Lighting above the stove, sink, and countertops helps make your kitchen more functional. Lights under wall cabinets can ensure that even counter space that's tucked into the corner can be an effective workspace.
Maximize Storage
Taking the opportunity to make your storage space more effective during a kitchen remodel can make you much happier in your kitchen. You'll be able to keep your kitchen more organized, so it flows better, and everything is in a place that makes sense to you near where it is needed.
RTA kitchen cabinets can help you make the most out of your space and effectively organize your dishes, cups, and other kitchen utensils. You'll have less clutter, and everything will have a place.
Electric Outlets
A vital part of every kitchen remodeling project is keeping track of all your electrical outlets. You have to make sure your RTA kitchen cabinets don't cover any outlets and design your kitchen so that the outlets are in useful places. Appliances such as toasters, microwaves, and coffee machines are fixtures for your counter space, so make sure the space you want for them has a nearby outlet.
Space Around Appliances
Speaking of space, one of the main ways a kitchen feels crowded is not having enough counter space to work because appliances are taking it all up. Before you have to resort to balancing cutting boards over your sink, plan for the space during the kitchen remodel. Allow for about 15" of space around appliances to ensure there is enough room for you to set down food after removing it from the fridge or dice an onion between the toaster and the stove.
Conclusion
Kitchen remodeling projects are massive, and it's hard to keep track of every piece while making sure everything flows perfectly with how you cook. These tips can help you ensure nothing slips by creating a headache long after the kitchen remodeling is finished.
To find the right RTA kitchen cabinets for you, check out our wide selection today!