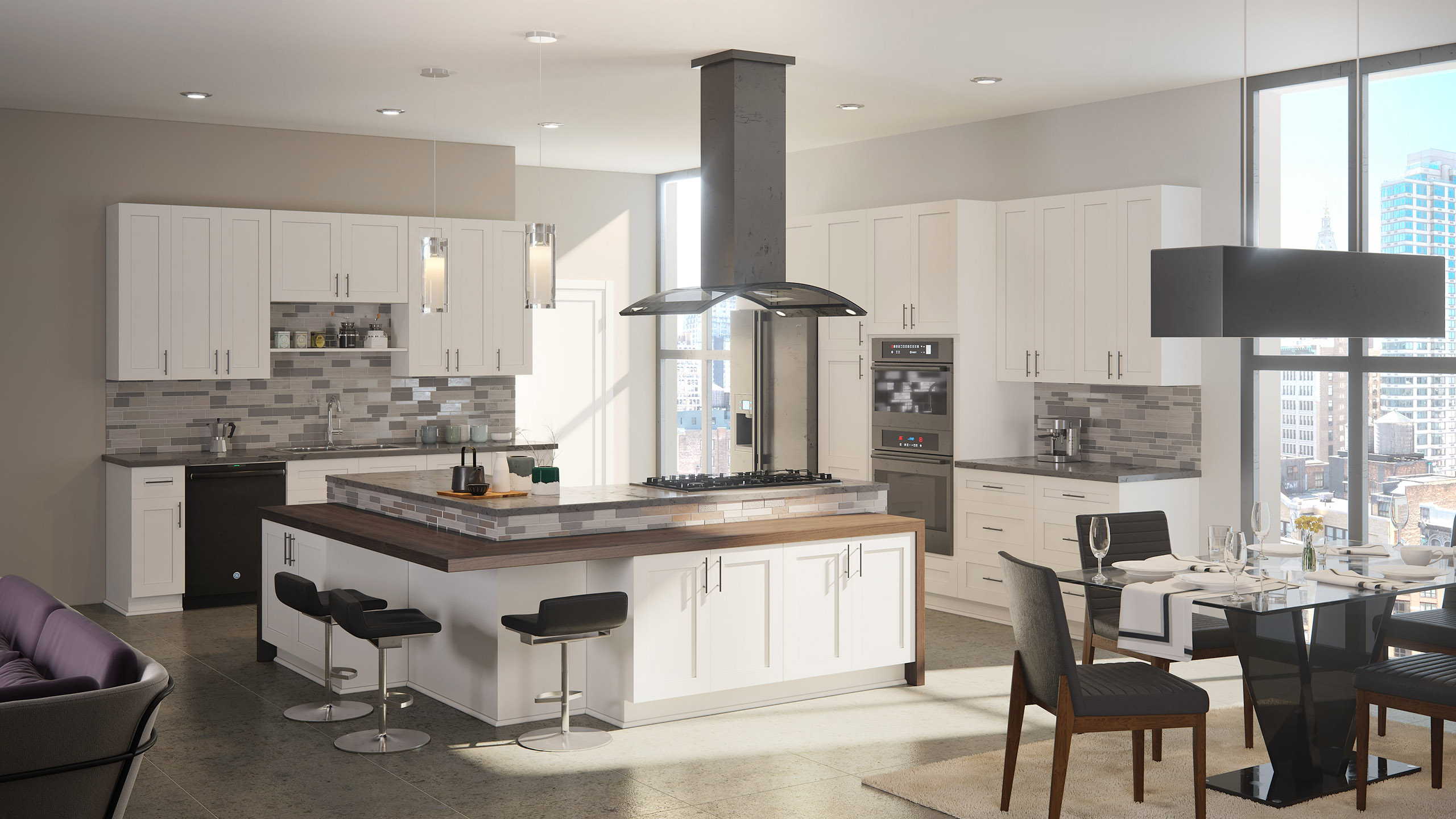 5 Ways to Remodel a Kitchen on a Budget
Kitchen remodels are challenging, time-consuming projects, especially when you are on a tight budget. A kitchen remodel can become incredibly costly if you aren't careful, but you can heavily reduce the cost if you plan ahead. Here are five ways to remodel your kitchen on a budget.
Don't Change Your Kitchen Layout
Without question, the most significant expenditure in remodeling your kitchen is changing the layout. Once you start making changes, the costs can add up quickly. Wanting to move your sink even just a little bit can lead to gutting and completely rebuilding your kitchen from scratch.
Redesigning your layout is much more complicated than scootching your oven a tad. Making any changes to your kitchen's layout on the surface means changes to the very infrastructure of your kitchen. The floor will have to be torn up to adjust the plumbing for your fridge, dishwasher, and sink. Your outlets and electric wiring will have to be adjusted as well. Time and money will go to planning an entirely new, functional kitchen layout. Then, finally, after all that, you can remodel the surface of your kitchen.
If you are trying to remodel your kitchen on a budget, keeping your kitchen layout the same will dramatically reduce the kitchen remodel cost. Besides, you can breathe new life into your kitchen simply with a few small, inexpensive changes.
RTA Cabinets
Did you know you can save hundreds, even thousands, of dollars by ordering RTA kitchen cabinets instead of assembled? RTA cabinets, also known as ready-to-assemble cabinets, are kitchen cabinets shipped to you in a flat box containing all the pieces. When it arrives, you assemble it yourself.
RTA kitchen cabinets are less expensive than assembled ones because you aren't charged for assembly, and shipping is much easier. Assembling kitchen cabinets themselves may sound nerve-wracking to some people, but it's easier than you think. They require minimal tools and can be put together in as little as 7-15 minutes. When you purchase RTA kitchen cabinets from us, our step-by-step guide, included with your cabinets, will ensure that your kitchen cabinets are constructed flawlessly.
You don't lose quality when you pay less, either. RTA kitchen cabinets are constructed with the same materials as assembled cabinets, so you get the same cabinet at a lower price. It's easy to see why so many people go for RTA kitchen cabinets when they are on a budget.
Check out our selection of RTA kitchen cabinets!
Freshen Up Your Kitchen Cabinet
Sometimes you don't even need a whole new set of kitchen cabinets to give your kitchen a whole new look. Switching out some parts or a little touch-up can completely refresh your kitchen while saving you on your kitchen remodel budget.
New Hardware
It seems like a small change, but new handles can significantly impact your kitchen cabinets and your entire kitchen. Switching out your copper knob handles for nickel arcs can give your kitchen a whole new accent and can give your kitchen a cleaner, more modern look. If you want to change your kitchen's style on a budget, switching out the kitchen cabinet hardware is an effective use of your budget.
New Doors
If your kitchen cabinets are in good shape, maybe you just need to switch out the doors to give them a new style. Shaker-style doors can give your kitchen a sleek, modern look, while glass panels can make your kitchen feel more open.
Fresh Paint
Who says you need to get entirely new kitchen cabinets when you just need a fresh coat of paint? Maybe your current paint is starting to chip, or perhaps you like the cabinets but need a whole new color. Either way, a nice DIY project is a great way to save on your kitchen remodeling budget.
Lights
How a kitchen is lit can make a world of difference. A kitchen remodel is the perfect time to look at how your kitchen is lit and make sure it's to your liking and efficient. Pendants can add unique features to your kitchen, and under-cabinet lights are essential for making sure you can see what you are doing while preparing meals on the countertops that could have stark shadows.
Remnant Stone
Want to save on your kitchen remodel budget in a way no one will be able to notice? You can get remnants from granite supply yards for your kitchen countertops. This trick works best if you have small countertops since there's no guarantee of what stones you'll find or how much of it there will be. If you see something you like, though, it can save you a lot of money on your kitchen remodel budget.
Conclusion
Kitchen remodels can cost a pretty penny, so it's vital to find efficient ways to save money without losing quality if you're on a budget. With a bit of creativity and a solid plan, you can create your ideal kitchen without blowing your budget out of the water.
Check out our wide selection of kitchen cabinets when you're ready to complete your kitchen remodel project!