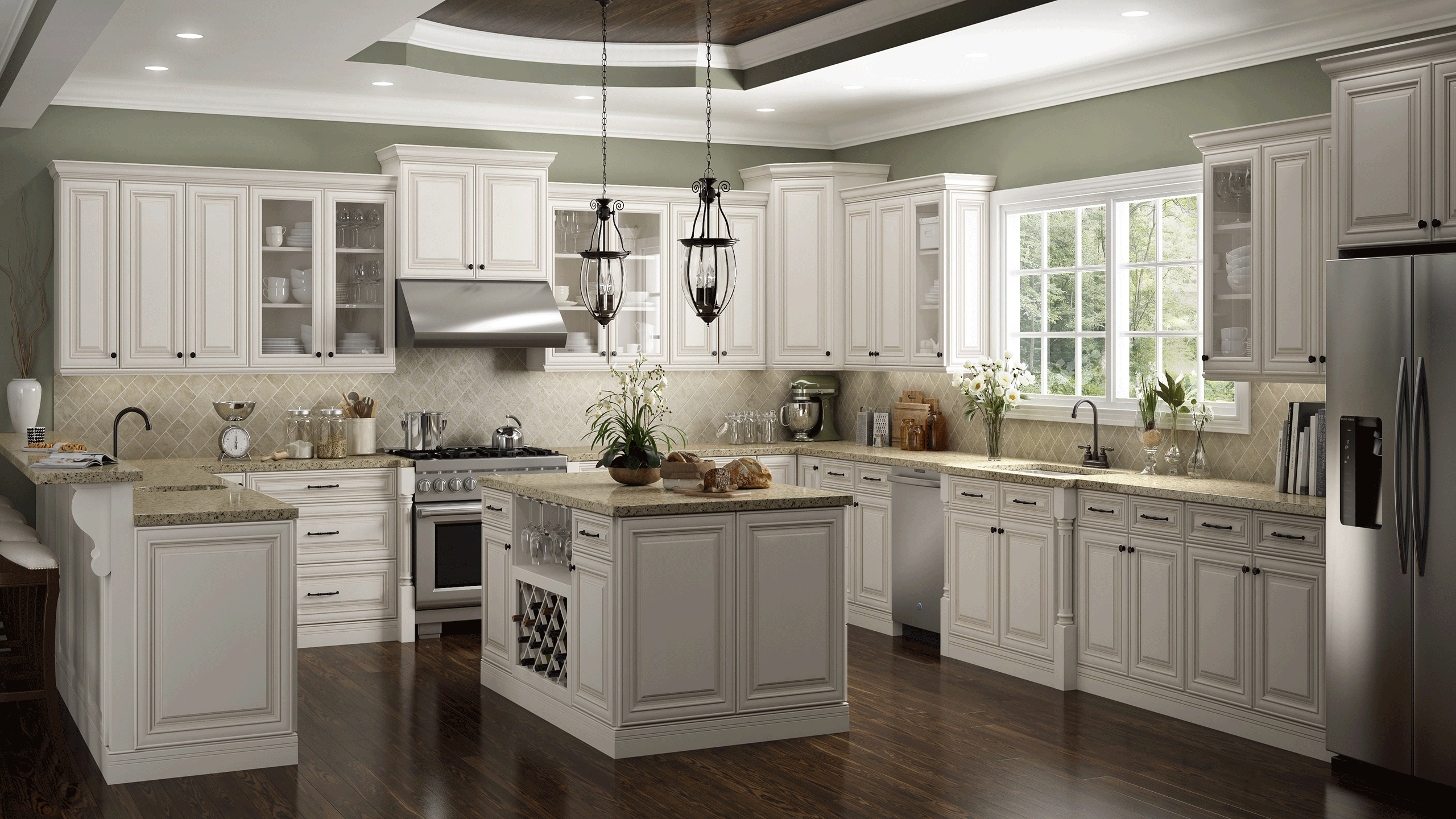 Choosing the Size of Your RTA Cabinets: A Guide
Choosing the size of your RTA cabinets to fit your home can be difficult if you don't know what to look for. Learn more here.
Are you looking for ways to bring your entire kitchen together with its cabinetry? Are you trying to wrap up your bathroom or kitchen renovations with easy-to-install cabinets? If so, then you need to learn all about ready-to-assemble (RTA) cabinets.
These clever products can help you save time and money on remodeling. They make it easy to assemble yourself so that you can avoid paying an installation company to do it.
However, it's important to understand the role that sizing plays when you go to buy cabinets. See below for an in-depth guide on how to choose the size of your RTA cabinets, as well as other key information to consider.
How to Choose the Size of Your RTA Cabinets
Imagine the horror of purchasing RTA cabinets, getting them to your property, then realizing that they're too big or too small for the area you intended to install them. Since you're DIYing this process, you won't have any professional experts there to help you make measurements, that fall on you!
Fortunately, it's not that difficult to do. First, be sure to measure the room you're going to install them in, not the current cabinets you're trying to replace. Measure as close to the area where the new cabinets will be installed to get an accurate reading.
Most cabinets come in a standard 36″ height, but you'll want to measure them just to be sure. You can measure the current cabinets and, then purchase new ones that either share the same height or have a different one.
If you're installing your future RTA cabinets near or around doors/windows, you want to factor in their trim. Measure the area between where the cabinetry will start and how far/close it is to the trim around your door/window.
Lastly, when measuring for kitchen appliances, make sure that you're leaving a little bit of wiggle room to switch the appliance in/out. Otherwise, you'll make things a lot more complicated for yourself down the line.
What to Look for in RTA Cabinets
Perhaps this will be your first time investing in ready to assemble cabinets. Maybe you're unsure about how to guarantee the results you're looking for. When shopping for RTA cabinets, it's important to have a few aspects in the back of your mind.
First, decide on the material that you want your RTA cabinets to be made of. In our opinion, you should only ever invest in hardwood or plywood options, since they ensure durability and the homey aesthetic you're looking for. All of our RTA cabinets are made of one of the two.
Next, you should look into the brand itself. What do you know about the seller you're thinking about buying from? Do they have positive online reviews? Do their customers seem satisfied with the results of their RTA cabinets? Do the cabinets last as long as they claim?
Be sure to request some samples of any RTA cabinets that you're considering. That way, you can ensure that they're the perfect fit before you order cabinets for your kitchen, bathroom, etc.
The Benefits of RTA Cabinets for Your Remodel
As you might already gather from reading this far into the article, there are many different benefits of RTA cabinets for all you DIY enthusiasts out there. Let's take a look at some of the biggest benefits below.
Fits Your Budget
Some of you are attempting to remodel your entire kitchen/bathroom by yourself. Others of you have invested in professional help for certain aspects of the job. Whatever the case might be, there's always a budget you're looking to accommodate.
RTA cabinets allow you a cost-effective way to finish your renovations. Since the cabinets come ready to be installed, you can save a tremendous amount of money by avoiding professional installation.
The simplistic design and instructions make it easy for you to install the cabinets as you see fit, allowing you to take more pride in your work.
Easy to Assemble
We've all had those DIY projects that you get halfway through and wish you would've hired a professional instead. We assure you that RTA cabinets won't give you that feeling!
The cabinets are designed with the DIYer in mind. They only ever require you to have a hammer, screwdriver, glue, and nails available. No dangerous power tools are needed. No elaborate measurements or woodcutting that need to be performed.
The RTA cabinets come with instructions, making it easier than ever to install your dream cabinets and complete the look of your final renovation project.
Optimum Flexibility
Perhaps the biggest benefit of ready to assemble cabinets is the customization options that they offer you.
After you've taken your measurements into account, you can purchase all of the different pieces and have them arrive at your front door. Once they arrive, they're ready to be assembled with instructions that are easy to understand.
Without going the RTA cabinet route, you would spend much more time measuring, sawing, drilling, and sanding to achieve the same result. By going through an RTA manufacturer, you can avoid the hassle and get the high-quality look that you've longed for.
Invest in the Right RTA Cabinets for Your Needs
Now that you have seen an in-depth guide on choosing the size of your RTA cabinets and why they're a great investment, be sure to use this information wisely.
Take the time to read this article for more information on buying the best RTA kitchen cabinets for your home. To get started, please email us at info@whitecabinet.com and we will be happy to assist you further.